IN WHICH I PROVIDE SOME MORE EXAMPLES OF SHOWTIME NETWORK WINNING AT LIFE: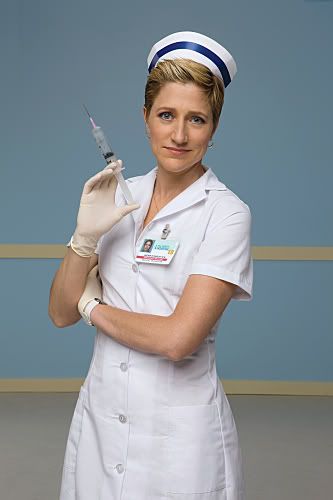 (hat tip to
TV Squad
and
Seat 42f
)
PS - looks like you MAD MEN fans out there who adore Rachel Menken, played by the marvelous Maggie Siff, can catch more of Maggie in FX's new show
SONS OF ANARCHY
.
Here's a shot
of her at the TCAs on that panel -- along with the full-body-tattooed showrunners, LOL...and yes, Ron Perlman of HELLBOY fame. FTW, y/y?