proggrrl
1) These people are too darned cute:
THE BROTHERS WHEDON!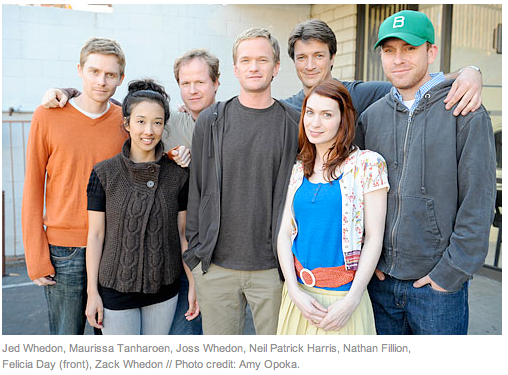 (Jed's a writer on DOLLHOUSE...Zack used to work on David Milch shows and is now on FRINGE...squee.)
2) I shoulda-coulda-woulda watched DOC HORRIBLE first thing this morning -- cuz now the site is jammed and I cannot get on. Boooo. Laters.